Some Cisco phone settings can only be configured directly at the phone and not on the CUCM configuration page. Some of the phone settings only accessible at the phone are:
Rings
Ethernet
Erase CTL/ITL files
Background images
Brightness and contrast.
With UPLINX Phone Control tool, you can record a sequence of key presses at a test phone and then replay it to a group of phones.
Step 1: Record a key macro to change Cisco phone settings: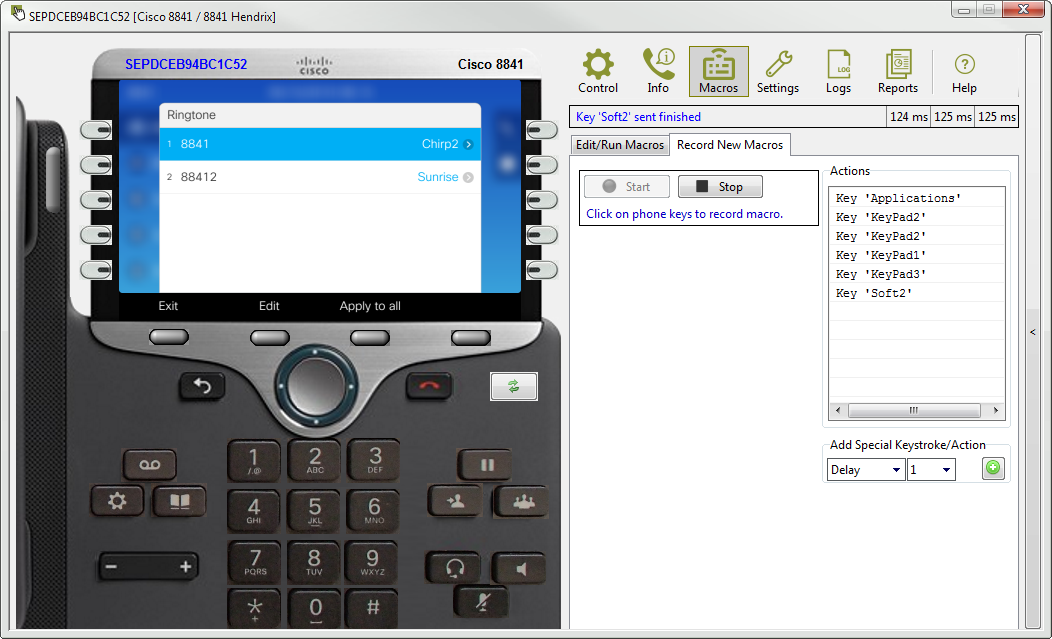 The recorded key sequence to change the Cisco phone's configuration can then be applied to a list of phones. The list of phones can be built based on device pool, model, extension range, location, and phone description.
Step 2: Change Cisco phones settings remotely by replaying a recorded key macro.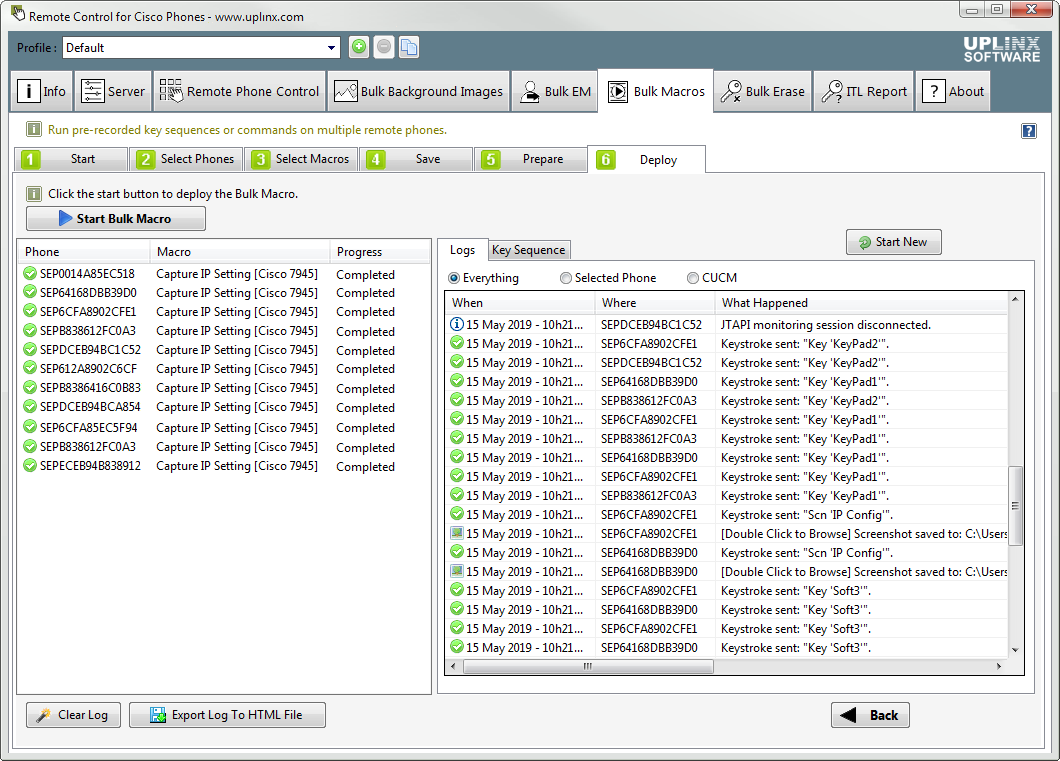 Read more about Bulk Key/Command Macros.