The UPLINX Report Tool for Cisco Unified Communications also automatically generates professional configuration reports of the Cisco Emergency Responder (CER) server.
CER helps you manage emergency calls with CUCM to effectively respond to these calls to comply with local regulations concerning the handling of emergency calls in North America.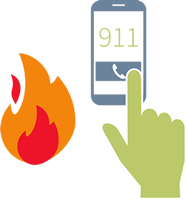 The Cisco Emergency Responder (CER) configuration reports help Cisco Unified Communications customers who use Cisco Emergency Responder to comply with their legal or regulatory obligations effectively, thereby reducing the risk of liability related to emergency calls. The auto-generated CER report can be part of your documentation regarding 911 requirements, and an expert can then review the configuration to verify compliance after the initial system deployment.