Configuration Backups & Change History for Cisco Unified Communications
UPLINX Track & Audit
UPLINX Track and Audit is an enterprise-grade, web-based configuration management system that automatically backs up and tracks configurations for Cisco Unified Communications.
Using a scheduler, Track & Audit generates configuration reports for all Cisco Unified Communications servers and stores them to a report repository for backup purposes. Reports can be automatically compared, and notification emails sent to alert administrators when monitored configurations change. You can define some or all configuration items to be monitored, and include them in configuration reports. Any configuration item such as device pools, CSS, route patterns, subscribers, call handlers or translation patterns can be monitored and can trigger email alerts.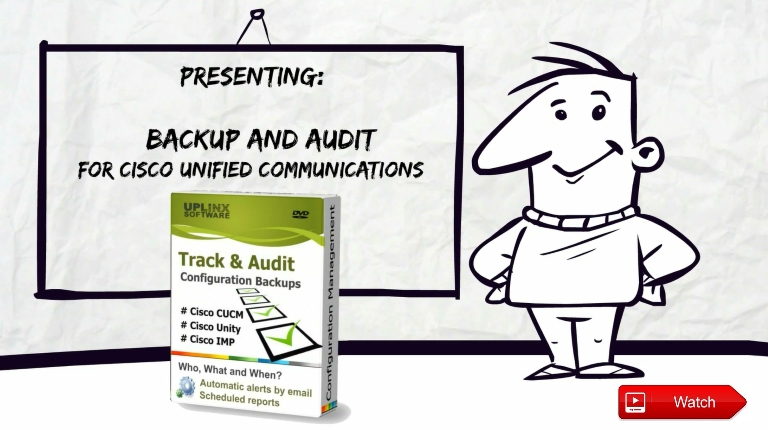 With UPLINX Track & Audit, you can easily generate backup or comparison reports that contain details of configuration changes to Cisco Unified Communications servers – see who, what and when. These audit reports and email alerts contain a list of changes to easily track, log and review any changes. They tell you what the old value was and what it has been changed to.
Automatically backup configurations for all Cisco Unified Comms servers.

Recover from accidental deletions and restore prior configurations.

Identify how much work has been done, when and by whom

Roll-back to previous versions in case of system failure or user issues.
Automatically alert administrators of changes to critical components. Configuration objects you want monitored - such as route plan changes - and receive an email alert.

Allow reviewing of changes applied.

Understand changes quickly.
Configuration reports that contain Who, What and When?
UPLINX Track & Audit creates audit reports that show configuration changes - who, what and when - in Cisco Unified Communications. Cisco Audit Logs are automatically merged to increase the accuracy of changes found and to provide evidence of who made the configuration change and when it was made.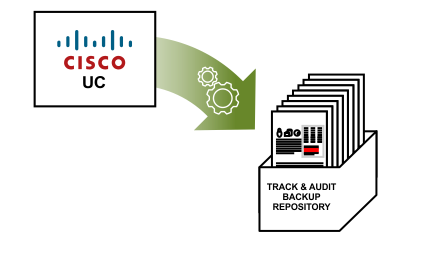 Scheduled Configuration Backups and Repository
UPLINX Track & Audit automatically generates and stores configuration reports for backup purposes in its report repository. You access it by web browser, via user authentication with access controls, to view generated reports by server or date.
Simplify your review process by searching for changes in reports and Cisco Audit logs, or specify a search for critical configuration changes.
Receive email alerts when backups have been completed or only when critical configuration changes have been made.
Automatic Audit Reports
Audit reports show when, what and who made changes to the Cisco CUCM, CUC or IMP configurations. Audit reports can be accessed via the Track & Audit Console. Access can be controlled per user and limited to specific servers.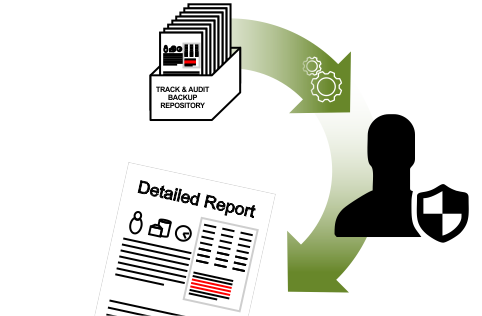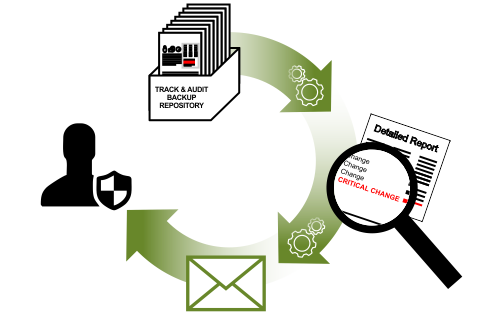 Email Alerts When Critical Configurations Change
Define triggers which monitor and track important system configurations - such as the CUCM route plan configuration - to alert administrators by email.
Cisco Audit Logs - Collection and Analysis
Search in Cisco Audit logs and identify all affected configurations from the Audit Log Console.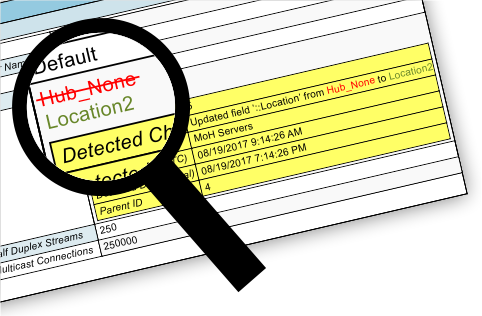 Restore to Last Known Good Configuration
Identify faulty changes quickly and then manually revert configurations to the last known good state. Configuration reports and audit logs are automatically generated and stored.
Web-Based, Enterprise-Grade System
Multi-cluster, multi-user support with user access control.

Centralized, web-based solution running on Windows Server.

Strong security with auditing and dedicated access rules.

Logging and auditing of access and individual actions.

Cisco Server access only from Track & Audit server with firewalled security.

Authentication of user logins via Active Directory means no dedicated passwords and increased security.